Pirate Birthday Theme Party
Ahoy! Being a "captain of the ship" of your own party may sometimes be very exhausting, especially the preparation up to the execution itself. But the most rewarding part is that when you see all your hard work turned into fun and enjoyment.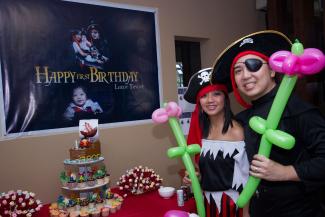 Pirate parties are very classic and timeless which is suitable for both girls and boys. Even dressing up is quite easy and fun. Your main colour palette would be Red, Black, and White. You may try to entice your guests to also dress up for the occasion by including into your invites that there will be a price for the "best dressed" guest! Dressed up guests are like your "roving decorations" in the party!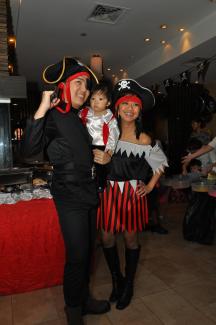 "You may request for them to do a simple fashion show to model their costumes"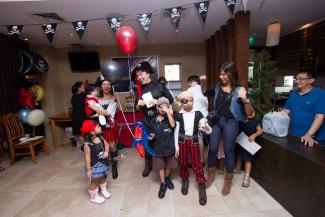 You may prepare some simple costumes for your guests. You can buy them online. Buying a bulk will be a great way to get a reasonable discount! This can serve as another giveaway for your lootbags!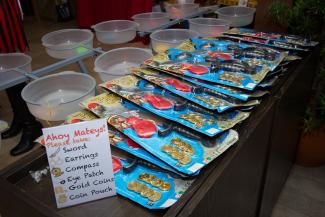 You can set up the place with some little pirate flags in the ceiling to make a festive feel.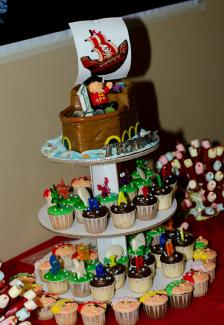 You might be interested on these?
Traditional Ice Cream Sandwich Rainbow Bread and Wafer Package
What's included
UNLIMITED for 1.5 hours

+ 1 hour Free
FREE-FLOW TRADITIONAL Ice Cream Sandwich Rainbow Bread & Wafer
Choose up to 3 flavours of ice cream
Choose up to 2 types of toppings
Traditional Ice Cream Sandwich Rainbow Bread and Wafer Package
What's included
UNLIMITED for 2 hours

+ 1 hour Free
FREE-FLOW TRADITIONAL Ice Cream Sandwich Rainbow Bread & Wafer
Choose up to 3 flavours of ice cream
Choose up to 3 types of toppings
Traditional Ice Cream Sandwich Rainbow Bread and Wafer Package
What's included
UNLIMITED for 1 hour

+ 1 hour Free
FREE-FLOW TRADITIONAL Ice Cream Sandwich Rainbow Bread & Wafer
Choose up to 2 flavours of ice cream
Choose up to 2 types of toppings